Over 300 early stage companies in Central Texas have donated equity to the Entrepreneurs Foundation of Central Texas in order to share their business successes with our communities. We have helped these 300+ (over time) and 100+ active member companies raise over $11 million and donate 109,000 volunteer hours for other nonprofits. Creating a donor-advised fund with the Entrepreneurs Foundation can help launch a company's community involvement programs, and member companies have full access to our community engagement portfolio and consulting services, at no additional cost.
How to Join
Becoming a member company is a straight-forward process. Company management and its Board set aside equity (stock, warrants or options) with the Entrepreneurs Foundation. There is no minimum number of shares required, though many companies donate one half of one percent (0.5%).
Setting aside equity requires completion of three items of paperwork prepared and approved by several large law firms and provided by the Entrepreneurs Foundation. If needed, companies may request an introduction to an attorney for pro bono services to complete this process. Once the paperwork is signed by the company, nothing else is required except to launch a community involvement initiative, which contributes to a successful corporate culture, with the help of our team.

This was the first Entrepreneurs Foundation equity grant ever received by mail without notice. SailPoint's founders were familiar with EF and had enjoyed sending checks to 47 nonprofits upon Waveset's liquidation proceeds. The founders later set aside additional personal equity in SailPoint. Upon the company's first liquidity event in 2014, they realized nearly $700k in liquidity proceeds, and monies were split into a company donor-advised fund and another for the three founders.
One founder immediately liquidated his fund, disbursing the proceeds to four Austin-based nonprofits. Another founder has, to date, made $10k grants to five nonprofits, engaging his children in the process as they become more familiar with impactful philanthropy. The third founder often leverages gifts from the company, which fund SailPoint's community activities and investments – including an $85k Habitat for Humanity home build. SailPoint has elected to grant monies over a three-year period.

Over $1 million to date from 35,820 shares set aside as warrants in 2005 - through stock splits over the year, Bazaarvoice's donor-advised fund grew to 115,000 shares prior to its February 2012 IPO. Its $1 million, while being liquidated over a period of time, has funded youth entrepreneurship activities on behalf of the BV Foundation as well as corporate philanthropic initiatives. Since they joined the Entrepreneurs Foundation, we've worked with BV executives and team members on team and culture building activities as well as on the establishment of the new BV Foundation.
Over the years, BV has won the EF Community Excellence Award twice, contributing tens of thousands of dollars and thousands of employee volunteer hours to our communities. As BV's co-founder, Brett Hurt, is kind enough to say, EF helped BV build its "corporate soul."

HomeAway established its donor-advised fund at the Entrepreneurs Foundation in 2005. When the company went public in 2011, it decided its realized proceeds would be distributed on behalf of the company's two founders – often leveraging the company's brand - over a 3 to 5 year period. The Entrepreneurs Foundation's board of directors approved a 4-year liquidation plan. Proceeds ultimately totaled $250k, which have funded twelve grants to local nonprofits ranging from $5k to $20k.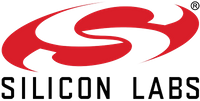 When SiLab's board of directors set aside 20,000 options through the Entrepreneurs Foundation in 1999, it designated the company's founders – Nav Sooch, Dave Welland & Jeff Scott – as the advisors to the company's donor-advised fund. From the $820k in proceeds realized, Nav, Dave & Jeff made significant grants to six nonprofits. $200k alone (in $100k grants to each Foundation Communities and Habitat for Humanity) were leveraged into over $5 million in additional affordable housing monies. A $50k grant to the Dell Children's Hospital was used as a match grant, which brought in another $200k.
HOW WE SUPPORT OUR MEMBER COMPANIES
Our range of experience and services are broad – from helping establish modest, community involvement objectives to helping a company apply its core competency to a specific community need. Ways in which we support our member companies include:
Help create, grow, and empower community involvement committees and its leaders;
Build and launch custom surveys to assure community engagement is aligned with employee interests and the company's goals and mission;
Identify impactful ways a company may get involved in its community based on its unique values, goals and strengths;
Align a company's team-building opportunities with community needs;
Produce unique events and opportunities for a company to work alongside other tech companies in our communities;
Offer annual service day events and celebrations;
Create mentorship and leadership opportunities around youth entrepreneurship;
Pinpoint and uncover resources for company wellness initiatives; and
Track and report community involvement efforts to bolster company recruiting and retention efforts.