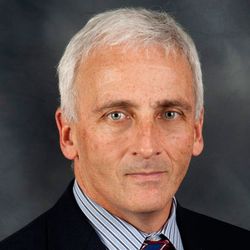 Paul Hurdlow
Senior Vice President and General Counsel, FloSports
Paul Hurdlow is a partner in the Austin office of DLA Piper and Co-Chair of the firm's Emerging Growth and Venture Capital practice. His practice emphasizes the general corporate and securities representation of public and private companies, many in the technology sector.
He has substantial experience counseling management and boards of directors in connection with significant corporate and finance events, including private and public equity financings, mergers and acquisitions, proxy contests and takeover defense. He also has experience in emerging compliance issues related to corporate governance, public disclosure and Sarbanes-Oxley regulations.
Among Mr. Hurdlow's clients are public companies in the software, semiconductor and gaming technology industries as well as leading investment banks and venture capital firms. He has represented issuers and underwriters in more than 60 public equity financings and has recently counseled boards of directors and their special committees in complex governance and compliance matters.
Mr. Hurdlow is one of only 134 attorneys in the US who have been named to the BTI Client Service All-Star Team for Law Firms, which recognizes lawyers who deliver "the best client service to Fortune 1000 clients." Lawyers appear on the list only when they have been named by clients in an unprompted manner through BTI's independent research.
In addition, Legal 500 recognizes Mr. Hurdlow, noting that he is recommended as a "very strong venture capital lawyer" and he is repeatedly recognized by his peers in the The Best Lawyers in America in the fields of Mergers and Acquisitions Law and Securities Law. The respected research publisher Chambers & Partners cites him in Chambers USA: America's Leading Lawyers for Business, deeming him an "excellent attorney" and commenting on his "particular expertise in relation to emerging technology companies." In 2012, Chambers note that Mr. Hurdlow "enjoys a thriving practice in corporate securities, representing public and private companies, and is described by sources as 'very experienced, diligent and reliable.'"
Paul is a Founding Board Member of the Entrepreneurs Foundation of Central Texas.