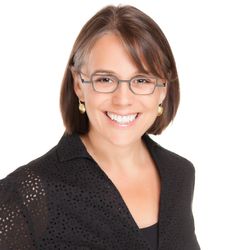 Lori Knowlton
Senior Vice President and Chief People Officer, Silicon Labs, Inc.
Lori Knowlton is senior vice president and chief people officer at Silicon Labs. Throughout her career, Lori has worked closely with leadership teams and Boards, supported both organic and acquisitive growth, led talent programs aligned with business strategy and delivered expertise in creating high trust cultures. At Silicon Labs, Lori is responsible for the company's overall talent strategy, total rewards, employee communications, community relations, talent acquisition, engagement and culture.
Prior to Silicon Labs, Lori served as chief people officer for HomeAway.com. She was a member of the leadership team from early stage growth through a highly successful IPO and, ultimately, through acquisition by Expedia. During her ten years there, Lori supported exponential business growth with global resourcing, created scale and processes across 13 countries and achieved measurable employee engagement directly linked to feedback and culture. A key member of the senior executive team, Lori also worked closely with compensation committee of the Board. Before HomeAway, Ms. Knowlton held progressively responsible roles in technology companies including Progress Software, Interliant, C-bridge Internet Solutions and the Monitor Company. She has led the people and culture aspects in the mergers, acquisitions and integrations of over 50 companies.
Her insight and sense of humor are featured in her public speaking engagements including National Association of Corporate Directors (NACD) Spring Forum panel on "Translating Corporate Culture Across Continents", NACD Summit on panel on "Global Talent Management", The Texas Conference for Women on "The Skills You Need" , a keynote titled "Your Seat at the Table" for Connected Women in Technology and a pecha kucha on the same topic for DisruptHR. Lori has also been honored to speak at Women@Austin on "Three Pillars of a Great People Strategy: Recruiting, Rewards, and Engagement".
Lori earned her Bachelors' degree in English literature from Bowdoin College in Brunswick, Maine, magna cum laude and was named a James Bowdoin Scholar. Lori lives in Austin, TX where she indulges her daughter's love for horses, practices yoga and dreams of the Maine coast.