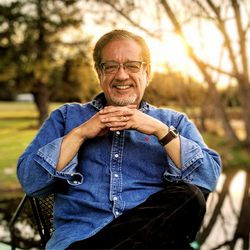 Eugene Sepulveda
CEO, Entrepreneurs Foundation
Eugene has been organizing teams and helping lead outstanding performance since launching and managing his middle school store. He brings over 40 years experience building teams and motivating outstanding performance, purpose and mission among diverse teams of students and adults of every demographic in banking, at high tech startups, in MBA and undergraduate university classrooms in Austin & Shanghai, at startup accelerators, in political campaigns, and at local, statewide and national nonprofits & foundations.
Since 2012, Eugene has been hosting conversations & presentations on culture with CEOs, investors and scholars. Together with his Culturati co-founder, Josh Jones-Dilworth, he launched the first CEO Summit in 2014 and the first Culturati Summit in 2016. He's since hosted Culturati events in Austin, New York, Los Angeles, San Francisco, Columbus and Houston.
Eugene Sepulveda is the CEO of the Entrepreneurs Foundation, the CEO & co-founder of Culturati, and an advisor to Capital Factory. He also serves as a Sr Advisor & Treasurer for Austin Mayor Steve Adler, and chairs the Austin Bergstrom International Airport Advisory Board. He previously served as the President and CEO of Marfa Public Radio, as co-chair of President Obama's LGBT Leadership Council, his Hispanic Leadership Council, and currently as a Texas co-chair for the Obama Foundation.
Eugene taught in the MBA and undergraduate programs at the University of Texas' McCombs School of Business, served as CFO for an Austin-based semiconductor startup, and was Austin's first technology banker. He serves on the executive committee for the McDonald Observatory's Board of Visitors, on the advisory board of the Sustainable Food Center, as chairman emeritus of People Fund, as chair of Jolt Texas' Leadership Council, and on the Texas Leadership Committee for NextGen America.
Eugene's rewards and recognitions include being recognized as the Best Austin Booster (Austin Chronicle), Best Professor (Alpha Kappa Psi), as a nominee for Outstanding Elective Professor (UT MBA), the Human Rights Campaign's Lifetime Achievement Award, the HRC Bettie Naylor Visibility Award, 2014 honoree by the Mex Net Alliance, a founding Austin Under Forty award winner, the Austin Business Journal Heavy Hitter in Finance, and honored by the Austin City Council by the declaration of a Eugene Sepulveda Day in 1994 and Eugene Sepulveda and Steven Tomlinson Day in February 2015. Eugene is married to Dr. Steven Robert Tomlinson. They have 6 nieces and nephews and 13 godchildren.