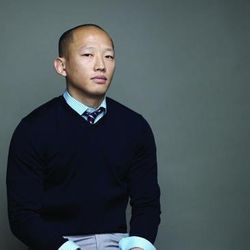 Donald Park
MIFC Holdings
Donald joined Vista Equity Partners in 2012 and was Chief of Staff for the firm's President, Brian Sheth. Since joining Vista, Donald has served as a member of the Flagship and Foundation Funds and is actively involved in Vista's investments in Misys, PeopleAdmin, and Social Solutions. He was also actively involved in the firm's prior investments in MicroEdge and Mitratech.
Prior to Vista, Donald was a venture capital investor at Austin Ventures, where he focused on both early stage investments and control-oriented market consolidation opportunities, primarily in the internet, enterprise software and digital media verticals. Prior to this, Donald held positions at The Blackstone Group and Primus Capital Partners, and began his career in the investment banking department of Credit Suisse First Boston.
In addition to his responsibilities at Vista, Donald is also active in the Austin philanthropic community, having previously served as the board chair of Citizen Generation, and currently serving as a Director at the Entrepreneurs Foundation of Central Texas.