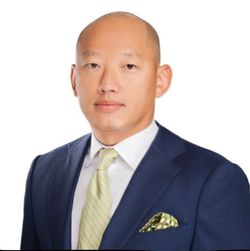 Donald Park
Donald is a technology investor based in Austin, TX. Donald joined Vista Equity Partners in 2012 where he was a senior investment professional in the firm's Flagship and Foundation Funds. In addition to his role as an investor, Donald also served as Chief of Staff in the Office of the President from 2014-2017, where he was responsible for the private equity group's personnel, operations, business development group, and other strategic projects. While at Vista, Donald was actively involved in and served on the boards of a number of the firm's investments, including AGDATA, Cvent, Finastra (Misys), Khoros (Lithium / Spredfast) MicroEdge, Mitratech, PeopleAdmin, 7Park Data, and Social Solutions.
Prior to Vista, Donald was a venture capital investor at Austin Ventures, where he focused on both early stage investments and later stage market consolidation opportunities, primarily in the internet, enterprise software, and digital media verticals. Donald began his career in the investment banking department of Credit Suisse First Boston, Primus Capital Partners, and The Blackstone Group.
Donald is also active in a number of other business and philanthropic efforts. He is an advisor and board member of numerous early stage technology companies and is also a partner at The h.wood Group and a co-founder of h.wood media.