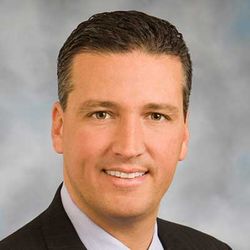 David Lee
Chairman, Sentient Ventures
Since 2002, David Lee has been Chairman, President and CEO of Sentient Ventures. In this capacity:
1. David is the President of Emergent Technologies Fund IV, a seed and early stage life sciences venture capital fund, specializing in the commercialization of intellectual property and laboratory science developed within The University of Texas System. Fund IV has over $27 million in capital and has completed investments in 10 portfolio companies. In 2002, David became a Venture Partner with Emergent Technologies Fund II that has invested in 7 portfolio companies with technologies licensed from The University of Oklahoma Health Sciences Center.
2. David is the Investment Manager of Whitecap Texas Opportunity Fund I and Fund II with over $51 million in total capital. These funds focus on growth stage businesses and utilize both subordinated debt and private equity financing vehicles. Whitecap Texas has completed investments in 10 portfolio companies to date in traditional and high tech industries.
3. David is the President of TF2 Ventures I, a development stage fund for financing film slates, that is investing $10 million in name-brand or franchise films that have pre-established distribution agreements and producers with a reputable track record. TF2 Ventures has invested in 3 films to date with a target of investing in 20 films from this fund.
From 2000 to 2002, David was the Managing Partner of the Austin office for Murphree Venture Partners, a traditional early-stage venture capital firm focused on life sciences and information technology investments including infrastructure software, telecommunications, and materials.
From 1997 to 2000, David held various senior executive positions and was an officer at Viasoft, a public enterprise software company. His roles included Senior Vice-President of the Products Division with worldwide Marketing, R&D, and Customer Support, an associated $100 million P&L, and approximately 1200 internationally dispersed Global 5000 customers. Viasoft was acquired by Allen Systems Group in 2000 for $152 million.
From 1993 to 1997, David was with Tivoli Systems, a developer of system management software. The company grew from a start-up in 1993, to an initial public offering in 1995, an acquisition by IBM for $743 million in 1996, and annual sales exceeding $1 billion in 1997. David began his career as a Software Designer at Tandem Computers in 1990.
A subset of David's current and previous professional affiliations include: Board of Trustees Member, Trinity Episcopal School; Advisory Board Chair, School of Management and Business, St. Edward's University; Advisory Council Member, College of Natural Sciences, University of Texas; Advisory Board Member, 3M Vision Grant for Women and Minority Entrepreneurs; Board Chairman, Texchange Austin; Board Member, Entrepreneurs Foundation of Central Texas; Steering Committee Member, Austin Technology Incubator (ATI); Steering Committee Member, Venture Capital Fellows Entrepreneurship Program; Judge, Moot Corp Competition