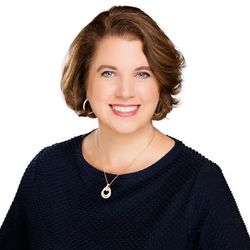 April Downing
COO, Civitas Learning
April Downing is a seasoned financial and operational executive with over 20 years of experience for both publicly and privately held technology and services companies. Having raised $0.5 Billion in capital, completed more than 20 acquisitions and opened offices in over a dozen countries, April appreciates the complexity that comes from growing technology companies. Having led People Operations for most of her executive career, April believes that driving success out of complexity is only possible through a cohesive leadership team and engaged employees operating with clarity, alignment and accountability. Her focus on operational excellence and a positive employee experience throughout the organization starts with education about the major business drivers and ensures collaboration across teams to drive towards aligned outcomes.
April is currently COO of Civitas Learning, a company dedicated to helping a million more students graduate from Higher Education by 2025. By using machine learning on hundreds of millions of student records nightly, Civitas is already helping over 350 schools and their nearly 8 million students learn well and finish strong.
Prior to Civitas, April was CFO of WP Engine, the world's leading WordPress digital experience platform with over 80,000 customers across 130 countries. April experienced the incredible growth of the WP Engine from less than $8 million in Annual Recurring Revenue to over $100 million in 5 years and the addition of a $250 million strategic investment from Silver Lake.
April's previous experience includes:
COO for Skyence, a technology start-up which helps business users unlock the value of data they use every day
CFO of Dachis Group, a social software and services company, which included the acquisition and integration of 12 companies through 7 acquisitions and launching the company's SaaS social business intelligence products
Consulting for several Austin Ventures portfolio companies
CFO for Alterpoint, a venture-backed network change and configuration management software company, until the sale of the company to Versata, Inc., a global IT solutions provider
Chief Accounting Officer / CFO of Motive, Inc., a publicly traded provider of broadband management software with over $100 million in revenue. April also led Investor Relations through the company's IPO
April began her career with Price Waterhouse
April holds a Masters in Professional Accounting from the McCombs School of Business at the University of Texas at Austin. She serves on the Board of Directors for Helping Hand Home for Children. April was born and raised in beautiful Austin, Texas as was her incredible husband and two wonderful kids.